Garage Sale Report – Sunday, September 9.
Unless I spy a 1962 Seattle World's Fair decanter, I normally look with disdain at a table full of Jim Beam bottles at a garage sale. But this table was different. All the bottles were still full, with unbroken seals. I knew that the price of whiskey went up dramatically with age, so I figured a 30 or 40 year old bourbon would either be really good, or really bad, but certainly worth a gamble.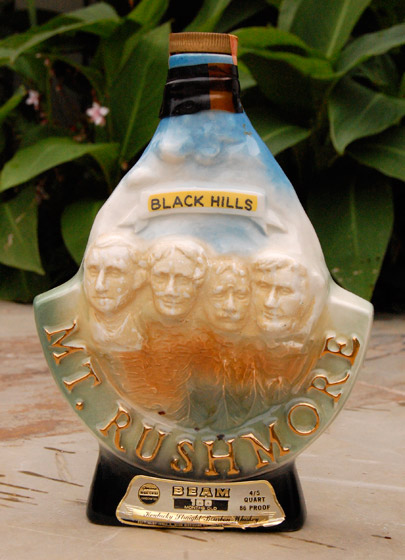 I selected this "Black Hills" edition, which featured a rather handsome depiction of Mount Rushmore on the front.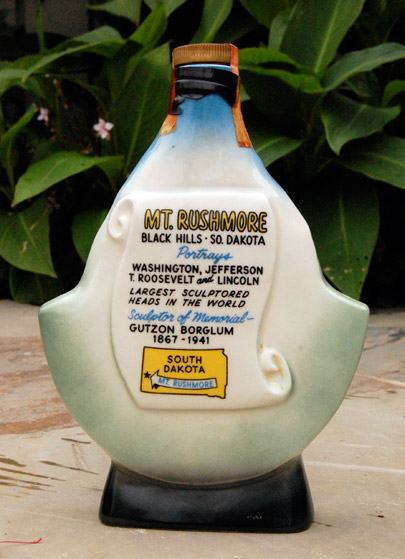 It turns out that "Black Hills" was issued in 1969, so the whiskey is roughly 41 years old. I have a hunch that the aging that really improves a whiskey is probably done in the cask, not the bottle, but hey, I was still excited about finding a 41 year old bottle of whiskey.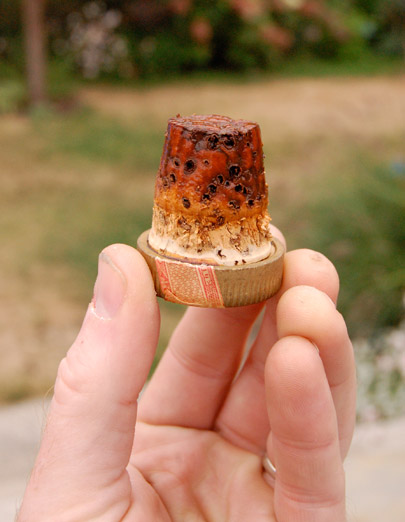 I was worried that the cork might have decayed and contaminated the contents. I was also worried that the cork would have lost its sealing capacity, allowing the volatiles to escape, and the rest to go off. I honestly had pretty low expectations.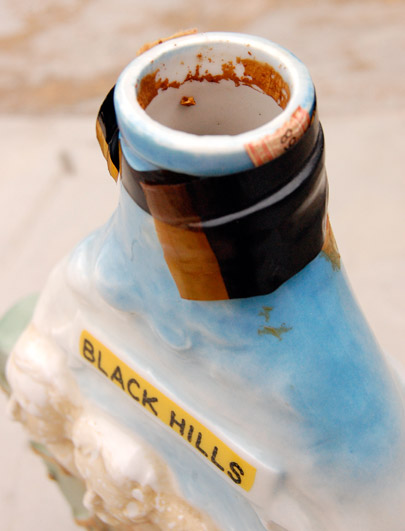 Upon un-corking the bottle, I was a little alarmed at the shape of the cork. It appeared to have shrunk quite a bit, and left behind a ring of cork residue inside the neck of the bottle. But it was definitely airtight, because it gave a little sheeewwwp! sound when I pulled the stopper out.
I gave it a sniff and it didn't smell like paint thinner or rotten eggs or anything horrible, but had a pretty normal smell for a bottle of whiskey.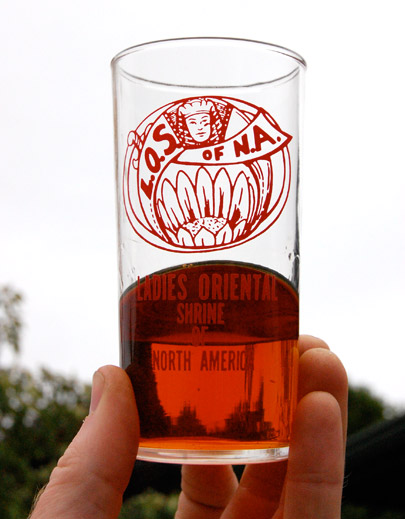 I poured a glass, fully expecting to see a cloudy mess of bourbon not-quite-right, but in fact, out came a nice clear amber fluid. I gave it a nose, then took a taste, and what do you know? Good!
My whiskey palette is not sophisticated enough to really know if it was 41 year-old-whiskey good, but It was definitely not bad. My friend Adam who had actually once attended a bourbon tasting, and was therefore more qualified than myself was visiting, so I gave him a glass, and he concurred.
Not Undrinkable Good whiskey.