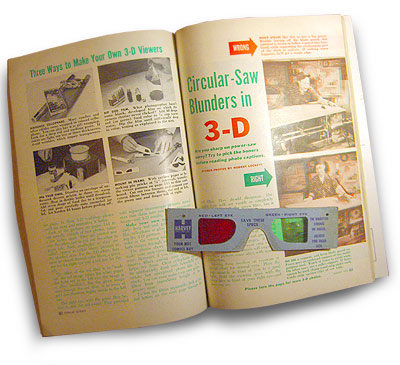 I'm a big fan of stereo photography, so when I was leafing through the August, 1953 edition of Popular Science and a pair of Harvey Comics 3-D glasses fell out, my heart skipped a beat.
What did PopSci choose as a subject to showcase this exciting new immersive display technology?
Circular saw blunders.
So, before you hit the woodshop, do youself a favor and strap on the old 3-D gogs and review these images before something really grisly happens: