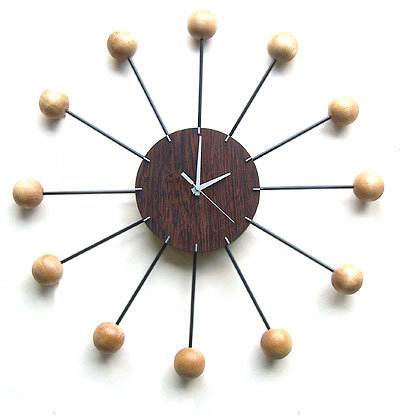 I finally made time to finish the jumbo ball clock. I decided not to remain faithfull to the George Nelson original with regard to the design of the clock dial and hands. I went with a 10-inch dial in Wenge with aluminum markers and hands.
Wenge
Wenge is a really neat-looking, dense harwood with a disntinctly contrasting grain pattern. I cut out the round for the dial on the bandswaw before sanding it with 150, 220, 400, and 600 grit sandpaper. I finished it with a rubbing of Howard feed-n-wax.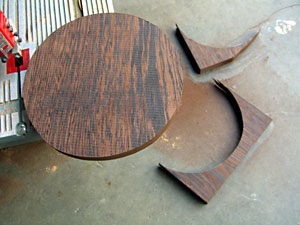 The dial markers are cut from some 8 guage aluminum wire, and de-burred with a file. I wet-sanded the markers with 1500 grit to give them an even aluminum lustre, and epoxied them into place.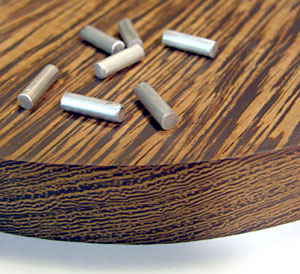 I painted the Rockler-obtained hands with an aluminum spray-paint, but in retrospect, I should have just stripped the hands to bare aluminum and given them the same treatment that the markers got.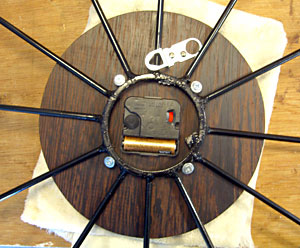 The steel frame received a dose of gloss black spray-paint before I attached to the dial with 4 screws and washers. I gave the balls a quick shot of clear laquer, epoxied them into place and called it a clock.
« Phase 1, Learning to Weld…