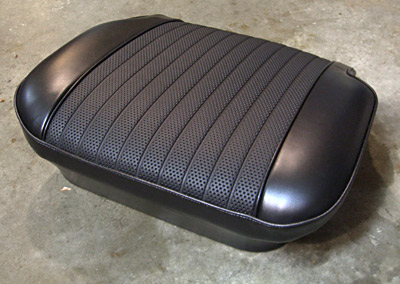 You know that vintage German car smell?
I'ts a very complex, sort of musty but not unpleasant aroma, somewhat organic and entirely automotive. You smell it when you first get into an old VW, Mercedes or BMW, most noticeably on a warm day after the windows have been rolled up for a while.
One of the primary contributors to that distinctive smell, is the horsehair padding that was used in the seat cushions in these old cars. As it turs out, my horsehair had turned to a sort of horse dust.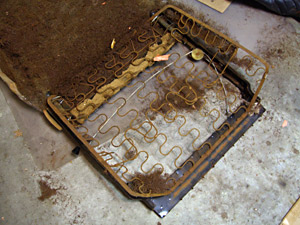 The rest of the seats weren't really in the best shape either so, as long as the car was going to be inoperable for a while longer, I fugured that I would take the opportunity to redo the seats.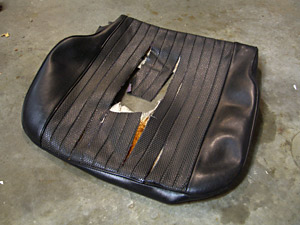 In order to preserve the German car smell, and take advantage of what little utility was left in the horsehair, I agumented/ecapsulated it with some foam carpet pad material. This pink layer not only restores some lost bulk to the seats, but will prevent the brown stuff from raining down on the floor as it further deteriorates.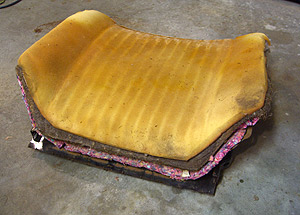 I then installed a pre-sewn upholstery kit from World Upholstery and Trim. The covers are really nicely sewn, fit perfectly, and match the factory upholstery really well.