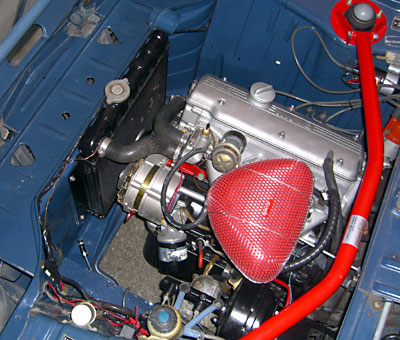 My experiment in public transportation is over.
In a way I miss the bus. I have really come to love the reading time that the captivity of the bus commute afforded me. And just when I started to attempt Kurzweil's The Singularity is Near. Yowsa!
But the real point here is that my car is done. Or rather, my hot-rod motor build is done because you see, a 2002 is never really done. There is a continuous cycle of repairs and refurbishments taking place when you are using a car of this vintage on a daily basis.
I'm still getting it dialed in, trying to figure out the optimum carburetor jetting, but let me just say WOW! who knew? This thing pulls like all get out. I am going to get speeding tickets, I just know it. I just can't not make it go fast. It's silly.