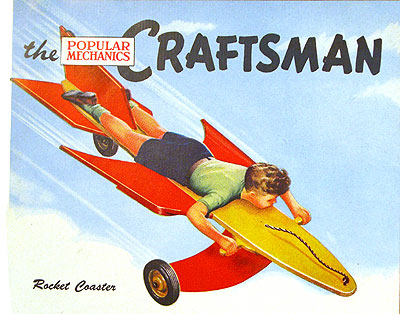 Think about whipping up one of these for your neighborhood's next Soapbox Derby, or canyon-carving mission.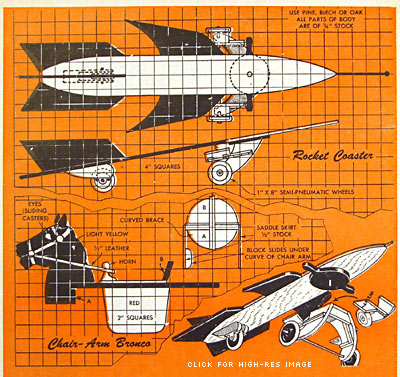 From Popular Mechanics 1951
4 Responses to "Build a Rocket Coaster"
kenb Says:


Pull Up! Pull Up!

jacob Says:


That takes some guts man… head first.

allen Says:


holy shit

Dread Pirate Robert Says:


No helmet! Man, those were the days.

I can't wait for summer now that I've bookmarked this page, thanks!