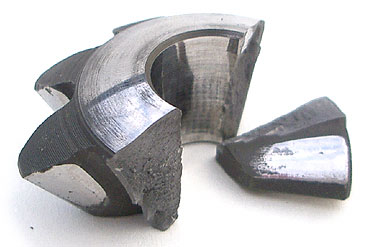 You know that sick feeling that you get in the bottom of your stomach when you realize that your car is having a major drivetrain failure? Yeah. It's a one-two punch of "This is going to cost you a fortune" and "your wheels are about to lock up and everyone is going to die".
My differential suffered a catastrophic failure recently while I was on my way to work. Now, I've been getting pretty adventuresome with my home mechanic routine lately. I recently figured out how to adjust my valve clearances, I changed out a water pump, an alternator, and even drilled a broken-off spark plug out of the cylinder head, but pulling the rear end out of the car was a bit intimidating to me. I called around, but it became evident that it was going to be tough to find someone who was interested in working on a 1973 BMW. I really don't understand why shops are scared of them, as the 70′s BMW 2002 is about the simplest car to work on that you could imagine. So I realized that I would be the machanic again.
I visited the 2oo2faq message board to pick up a little advice. The BMW 2002 is major cult car. People love their 2002′s, and this board is full of active 2002 nuts. I found out that a differential failure in a 2002 is really viewed by the enthusiast as an almost welcome opportunity to upgrade. it turns out the rear-end from a 320i can easily be swapped into the 2002, and quite often is, in order to take advantage either the lower gear ratio, or the more prevailant limited slip differential that was optional on these cars. There are a bunch of ways to get the 320i diff to work in the 2002 using various combinations of CV joints, axles, and output flanges, or spacers. I did alot of research, and finally arrived at an understanding of what bits and pieces I needed. Now all I had to do was find the 320i limted slip diff.
I couldnt find a 320i LSD, so in the end I went with a 2002 diff, which saved me the trouble of adapting the 320i unit. I did manage to find one with the lower gear ratio however so although I wasn't able to upgrade to limited slip, at least I still gained a little low-end torque. Next up: Installing a Weber 38/38 downdraft carb.