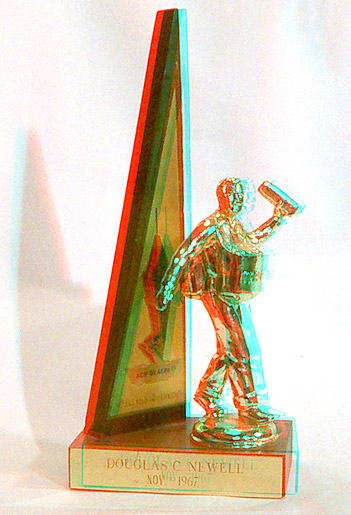 Put on your red and blue 3D glasses to view this image.
Standard photography is usualy a pretty good tool for visual communication, but once in a while you encounter a subject that can only be fully appreciated when viewed in eye-popping 3-D. Such was the case with my 1967 Douglas C. Newell, Oakland Tribune "Ace Dealer" award paperboy trophy.
In hopes that I could accomodate everyone's viewing preference, I prepared 3 different easy-to-do stereoscopic formats – color anaglyph for red and blue glasses, stereo pair for cross-eyed viewing, and stereo pair for parallel viewing.
I got into stereo photography around 1995 when a friend showed me some incredible stereo slides that he had made with his 1950′s vintage Stereo Realist camera. I bought my own Realist, as well as a few other stereo cameras and slide mounting stuff and have made some really cool images with them, but you don't need a stereo camera to start tinkering with 3-D photography.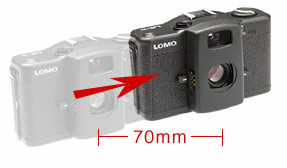 Almost any camera will work for 3-D. As long as the subject is't moving, you can capture a stereo pair simply by taking a picture, scooting the camera 70mm to the side and taking another picture.
You can make or purchase a camera slide-bar that will allow you to easilly reposition the camera perfectly for the second shot, but this is not essential to get started. I made this stereo pair by simply dragging the tripod a few inches to the left and taking the second shot. The important thing is to not tilt or pan the camera at all between shots. keep it on the same plane, but slide it to one side roughly the distance between your eyes. When you view these 2 images, one through each eye, your brain will re-assemble them into a 3-D image.
Cross-eyed viewing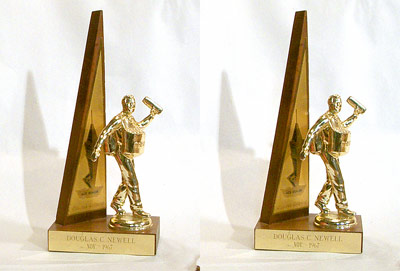 To view this stereo pair, stare at the area between the 2 images and slowly cross your eyes until the 2 images converge in the center.

Parallel viewing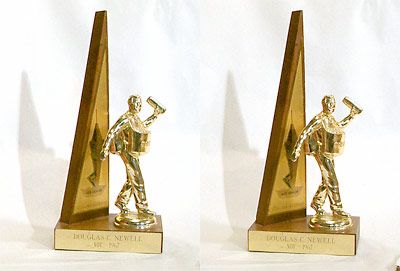 To view a parallel pair,relax your eyes focus and try to look "through" your monitor, focusing on an imaginary spot in the distance. I can't do this myself, but it is said to cause less ey strain than the cross-eyed method.
Making your own stereo anaglyphs (red/blue glasses images) is very simple:
Obtain your stereo pair (RGB)
Open both images in Photoshop
Copy the entire red channel from the left image
Paste that into the red channel of the right image
Free-viewing
Anaglyphs are neat, but you will see a much nicer quality image if you employ one of the 2 free-viewing tchniques described above. If you can master parallel viewing, you will have the added benefit of being able to enjoy vintage stereopticon cards without the aid of a viewer.
Setting your pair up for cross-eyed or parallel viewing is simply a matter of placing the 2 images side-by-side. The cross-eyed setup has the left image on the right side and vice-versa, while the parallel arrangement is right on the right, left on the left. My Pentax Optio-s has a built in "3D" mode which will take two sucessive images and plop them together into one parallel file, so that you can print them right out, without any further manipulation, and view them with the little stereopticon type viewing lens that comes with the camera kit.
If you are able to free-view either of the side-by-side pairs on this page using the instructions below the image, then click on the pair for a larger version and witness, in stunning full-color 3D realism, the most glorious employee recognition award ever conceived of, the 1967 Douglas C. Newel, Oakland Tribune "Ace Dealer" paperboy trophy.