You say you need a yellow G for your Speed Racer costume but you couldn't sew a stitch if your life depended on it? Rest easy, you can make jiffy iron-on letters using some felt and your hot-glue gun.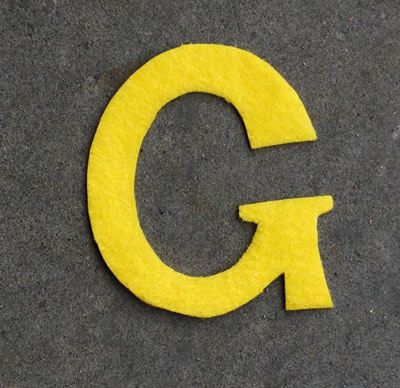 There is probably a pre-glued interfacing material made just for this purpose, but I didn't know about it or have any, so I used paper and hot glue which worked great and was easy enough.
Design the Letter
Draw or print you letter (or other shape for that matter) onto a thin sheet of paper and cut it out with scissors.
Glue the First Side
Lay the shape right-reading on a piece of waxed paper and apply glue to the front side. Use the hot glue gun with light trigger pressure so that barely any glue comes out. Think of it as a pen and "draw" a thin film of hot glue over the entire face of the shape. Pay special attention to the edges.
Don't use too much glue, or it might seep through the felt when you apply the final mounting heat.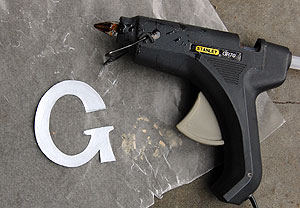 Place the letter on your felt with the glue side facing the material and apply enough heat with an iron to melt the glue to the felt.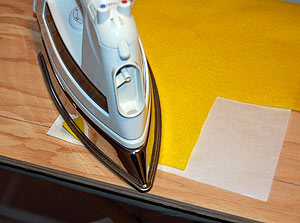 Glue the Other Side
Flip the felt over and apply glue to the other side of the paper.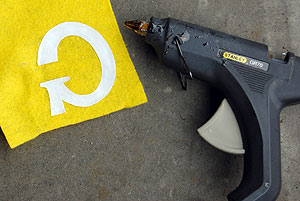 Cut
Trim the felt to the shape of the paper, and you've got yourself an iron-on.