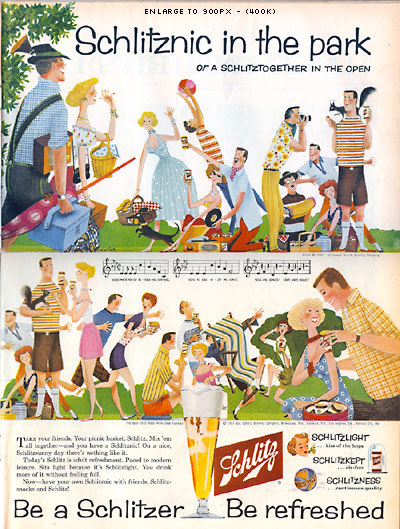 Here's a great mid-century illustration depicting a really fun looking beer bash, 1956 style.
I wonder if the design committee expected most beer drinkers to be able to sight-read the chart for the jingle, and hear the music in their heads while they dreamt of throwing thier own Schlitznic , or if they thought maybe they would step over to the piano with the ad in hand and play it while taking in the Schlitznic scene.
At any rate, it's a cool drawing.