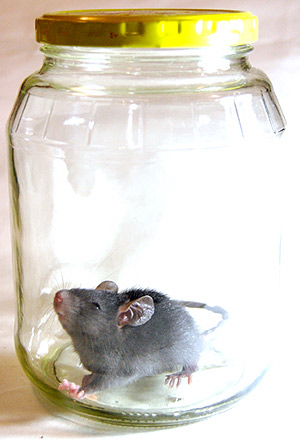 Last night I found myself in a remarkably Ratatouille predicament.
It is rare that our cat Rudy brings an animal into the house in anything but either a dead, or mortally wounded condition. Last night we were hanging out in the basement to escape the upstairs heat (Seattle houses don't have AC). We kept hearing a bunch of commotion upstairs so I eventually went up to find out what was going on, and found Rudy in the bathroom batting around the cutest little rat I have ever seen – and believe me it's not easy to see a rat in the context of it infesting your house and consider it cute, but this little guy was cute. There wasn't even a scratch or visible wound on him.
What Would You Do?
Have you seen the movie?
Well I have, and it was a tough decision. I knew what the CDC would would want me to do. I knew what the City of Seattle would want me to do. I knew what my neighbors would insist that I do.
I couldn't do it.
I apologize to everyone in Seattle, but I couldn't do it. I made a bargain with Little Chef, carried him a few blocks away to a vacant lot and let him go.
Now, I really hope to see some new and innovative dishes at a certain local restaurant in the coming weeks.