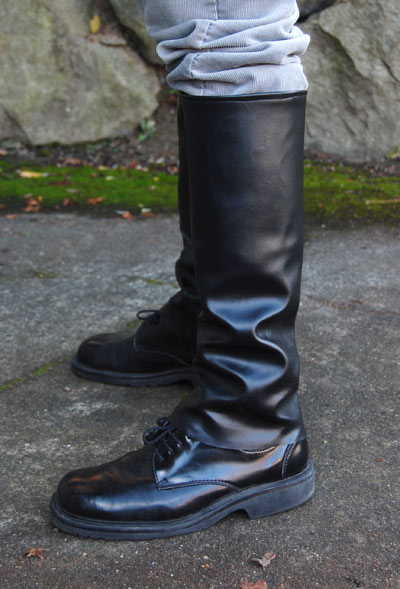 A rebel x-wing pilot just doesn't look right in tennis shoes. If your Halloween costume could benefit from a pair of jack boots, but you just don't feel like forking over the $300, don't despair. You can make a pair of decent-looking costume boot tops in pretty short order.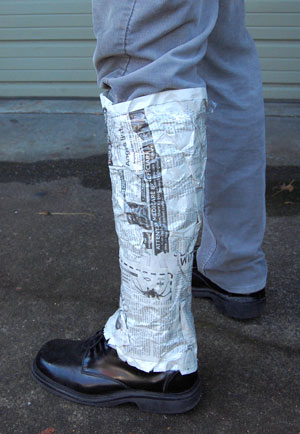 Make A Pattern
While wearing the shoes that you will be using as the basis for your "boots", wrap your leg in several layers of newspaper and tape. Use plenty of tape. Once you have this paper boot roughly the shape and size that you like, split it down the inside of the leg with a pair of scissors, and flatten it out. Use this pattern to cut out the material for your boot. I cut mine from a scrap of black vinyl that I got from an upholstery shop.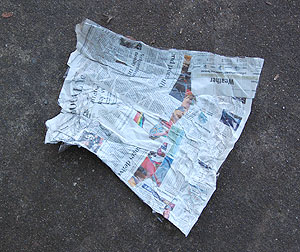 Sew it up
Fold the top edge back and sew a small hem to make the boot stiffer and give it a finished look. Then simply sew the tube shut and turn it inside out.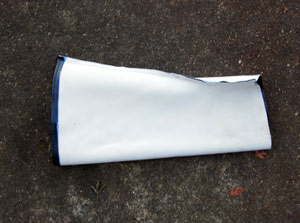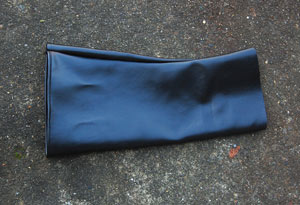 For an extra stiffening and to maintain a smooth look, you can glue a sheet of stiff paper or light card stock to the inside of each calf. After slipping these tubes onto your legs, just put on the matching shoes and there you have them, boots!