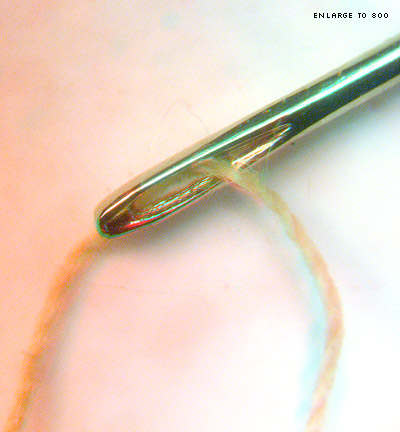 this image is set up for right eye RED glasses.
Stereo nerds! Pull out your 3D glasses.
After I was done photographing some dirt under my stereo microscope the other day, it occured to me that I might be able to make some 3D micrographs. I took one shot through each eyepiece of the microscope by just holding my camera up to it, then combined the images to make this anaglyph.

This is the same needle as the one pictured above.