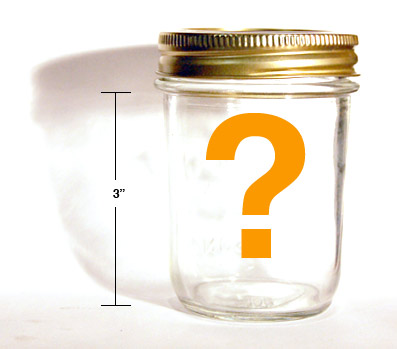 I had such a ball making grape jelly, that I decided to have a go at preserving some orange marmalade.
One thing that a lot of home bottlers forget is that, just because the jars have cooled and the big awkward pot is stowed, you're not quite finished. That's right, you need a label.
For me, affixing the label is the most satisfying part of any canning or bottling project, and with today's image editing software, free fonts, and inkjet printers, you don't really have an excuse for leaving your product sitting there without an identity.
Design My Label
You say you don't make jelly? Don't fret, you can still design a cool brand and label package for my orange marmalade!
Prizes! Prizes! Prizes!
Well ok, prize. Yes, my friend Pat, world's most eligible bachelor and proprietor of Portland's Hive Modern, has donated an authentic and iconic orange George Nelson ball clock to be awarded to whoever comes up with the best label design. Alright, you can choose whatever finish you prefer for the clock, but it would be cool if it were orange, you know, kind of a marmalade tie-in.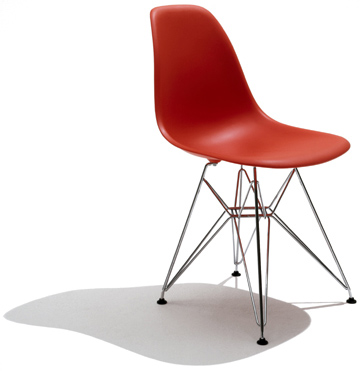 Prize Update:
If you come up with the best Fink's Orange Marmalade label, but you are simply not in the market for a ball clock, you can opt to receive an Eames plastic side chair with wire base instead. Whoa baby!
How To Enter
The jars will be standard half pint Kerr mason jars which are 3 inches tall not including the lid. The final label dimension should be 2″ x 6″, but the actual viewable area will be around 2″ x 3″ because some of the label will wrap around the back of the jar, and not be visible as it sits on the shelf. (see jar photo for reference).
To enter, simply email your design to me at steve(at)finkbuilt.com and I gladly will post it for you.
If you need inspiration, you should check out the great design submissions from the Finkbuilt Ketchup label design contest from a few years back.
Guidelines
It's pretty loose, just make the label fit the jar, and come up with the best design you can. Feel free to take liberties with the product name, branding approach, slogans, or catch phrases.
Submissions are due by midnight Friday, January 30th.
Pat will be judging this contest, so all bets are off! The winner will be announced here on Saturday, Jan 31st.
UPDATE - Chair prize only available to residents of the continental United States. Clock can be shipped Worldwide.
Good luck!