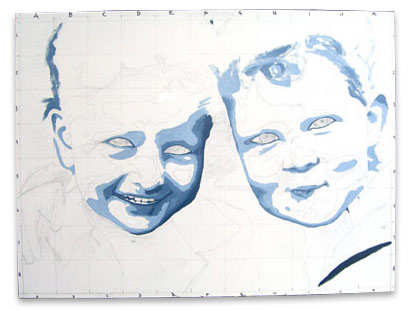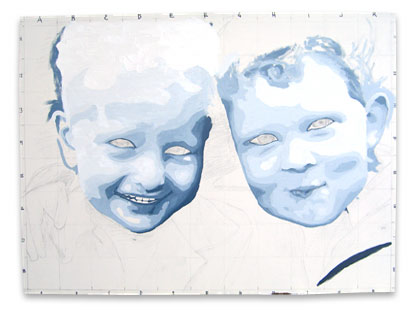 « Read about phase 1 of the painting.
4 Responses to "Painting Progress"
zombieFredrik Says:


Nice work! I have a big board standing in the living room that has been waiting since just a few strokes of under painting. I have to get back to it.

Reece Says:


Nice work Lodie!

Ken Says:


Looking good! Keep going!

Zai Says:


Excellant so far. I paint in the exact style myself but only using black, white and grey tones. Perhaps you could try using carbon paper to get the outline on the canvas, instead of a grid? It's much faster and 100% accurate as you are just tracing over the print out of the original.