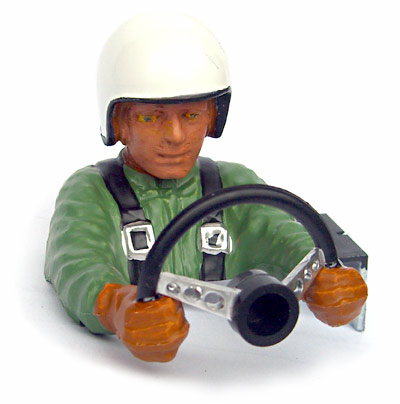 One of the things that I have noticed about model driver figures, is that they tend to end up with a really alarmed, kind of Marty Feldman on crack sort of bug-eyed stare. I thought that by toning down the "whites" of the eyes a bit, I could achieve a more relaxed look. Instead, my driver ended up with a slight lazy-eye, and and extrememly advanced case of hepatitis.
Grasshopper chassis and Moster Beetle body set.
Chassis with custom body mounts.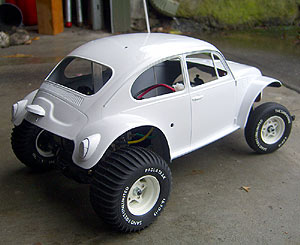 Ready for some color.
Once I figure out how to mask around tight radii, I will spray on some blue in the classic Sand Scorcher box art scheme, and apply the reproduction decals.