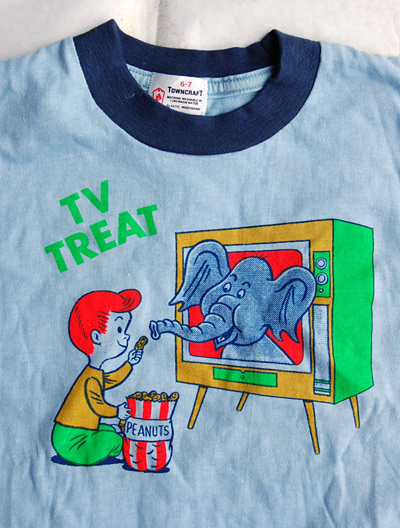 Thankfully, my 6 year-old son has no interest in this outstanding vintage Towncraft blue ringer TV treat pajama top as a replacement for his worn-out favorite PJ's.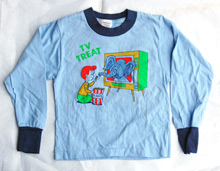 My friend Pat gave us this shirt when we first got pregnant, and I've been savoring notion of someday outfitting one of the kids with it.
But since Harlan doesn't want it, I think I'll cut out the front and sew it to a large, light blue ringer tee and wear it myself.