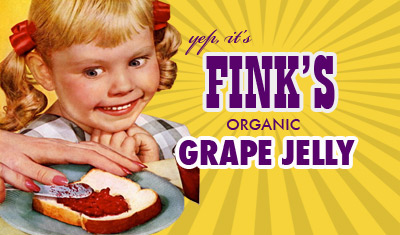 This year, our third season grapevine finally yielded fruit. 7 lbs! I picked them all at one go, and decided to have my hand at canning.
I followed the first grape jelly recipe that I found on the internet, which basically said to peel the grapes, cook the grapes for a few minutes, set aside a small amount of the fruit, add 4 cups of sugar, boil the rest for 15 minutes, then reintroduce the set-aside portion and hot-process into sterile jars.
PEEL THE GRAPES?!
I peeled about 2 grapes before I realized that unless I was in front of a pharaoh who was threatening to make me a eunuch if I didn't peel 7lbs of grapes for him, there was no way. So, I just crushed them and left the skins on.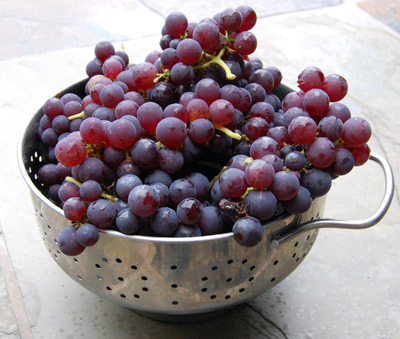 I pretty much followed the rest of the recipe as written. The 7 lbs of what I believe to be Concord grapes filled 12 half pint jars. When the concoction had cooled, I opened a jar and found that rather than jelly, what had was essentially grape syrup. I decided to open them up and reprocess them, this time adding a packet of fruit pectin.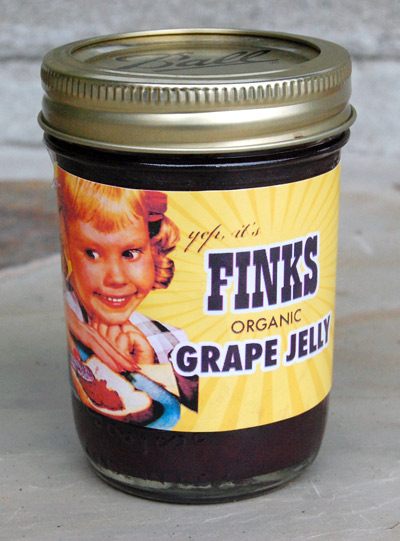 Once again, after cooling, I found that the "jelly" still had not jelled. I conceded that if was not destined to be real jelly after all and just accepted it as runny grape jam, or grape ice cream topping. But after a week or so, I couldn't stand the defeat any longer and opened all of the jars (except the 2 that I had already given away), poured them back into the pot, added another packet of pectin and boiled the goo for another 20 minutes. After processing and cooling, I found that it still was runny. Now I could give up knowing that I had given it an honest try, having processed the jars 3 times in pursuit of jell.
Well, today – about 1 month after the last canning – i noticed that the stuff had finally jelled. It seems that the jellyfication of jelly can take up to 3 weeks!
Man, typing this post has made me hungry, I'm going to make myself a PB&J on white.