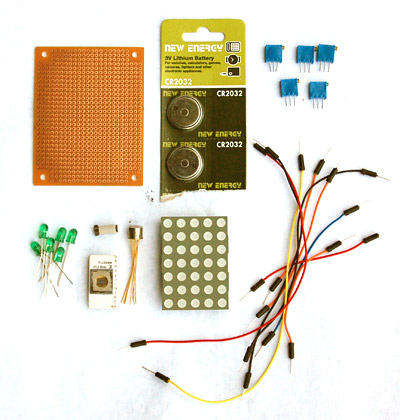 Taken – read Flickr notes.
"The Great Internet Migratory Box Of Electronics Junk is a progressive lending library of electronic components. An internet meme in physical form halfway between P2P zip-archive sharing and a flea market. It arrives full of wonderful (and possibly useless) components, but you will surely find some treasures to keep. You will be inspired look through your own piles, such as they are, and find more mysterious components that clearly need to be donated to the box before it is passed on again."
Windell Oskay, the internet's most EVIL Mad Scientist, has sent me TGIMBOEJ code named Frankfurt.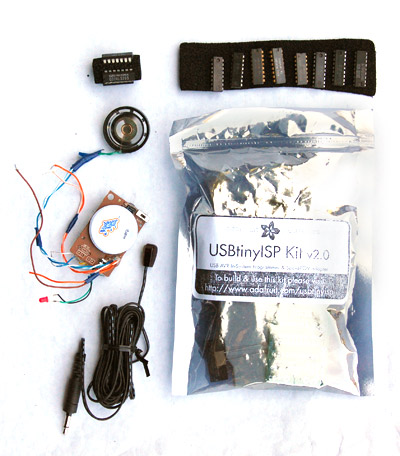 Added – read Flickr notes.
So, What Did I Take?
3v batteries
Perf board
Green LED's
Cool Breadboard jumpers
Pagermotor
Cool ancient microprocessor
Unknown 8-pin can-packaged thingy
LED Matrix
What Did I Add?
Some 74xx IC's
Assorted other 16 pin IC's
Sound recorder/playback module
IR sensor extension with miniplug
(not shown) 2 Pentium III processors with heat-sinks.
Fun times! And off it goes to the next recipient.